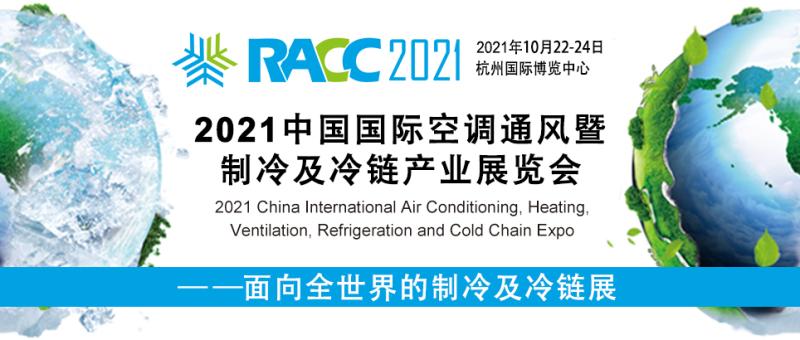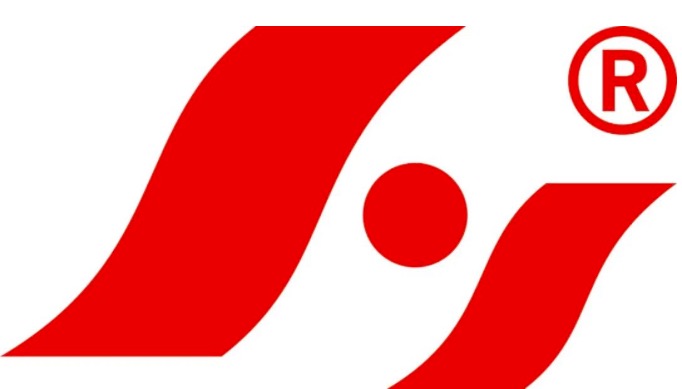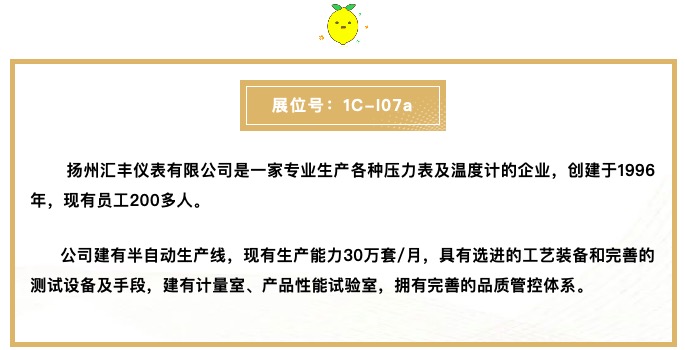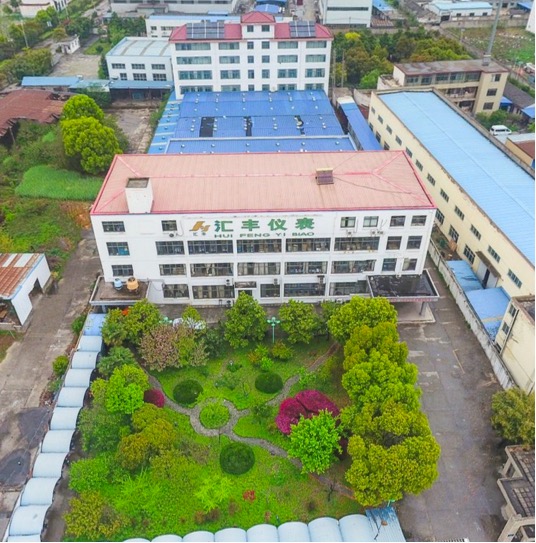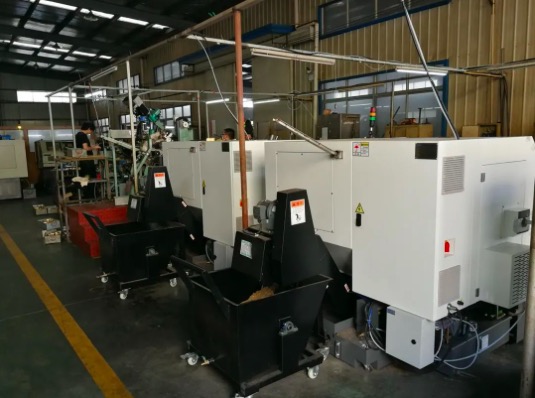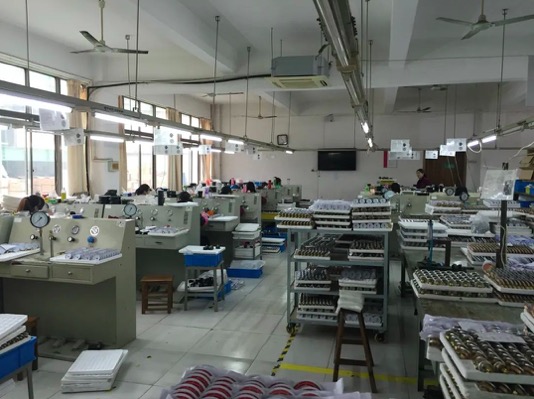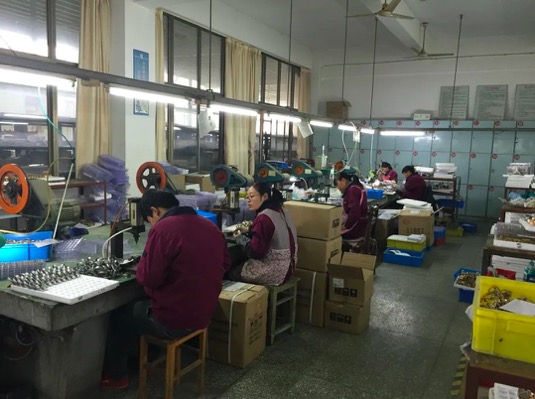 The company specializes in the production of refrigerant pressure gauges, ordinary pressure gauges, oil-filled pressure gauges, tire pressure gauges, precision pressure gauges, all-steel pressure gauges (for the petrochemical industry), electric contact pressure gauges, medical gauges, digital display gauges, temperature and pressure gauges , Oxygen, acetylene, carbon dioxide pressure gauge, bimetallic thermometer, pressure thermometer, flow meter, pressure transmitter, etc.

The product has passed ISO9001: 2015 quality management system certification, ISO14001: 2015 environmental management system certification, GB/T 28001-2011 occupational health and safety management system certification, CE certification, KS certification, UL certification, and won the title of "Famous Brand Product in Jiangsu Province". Among them, 65% of the products are exported to North America, Europe and other countries all year round. "Products are the way, quality first", HSBC people are down-to-earth and sincerely creating "Made in China".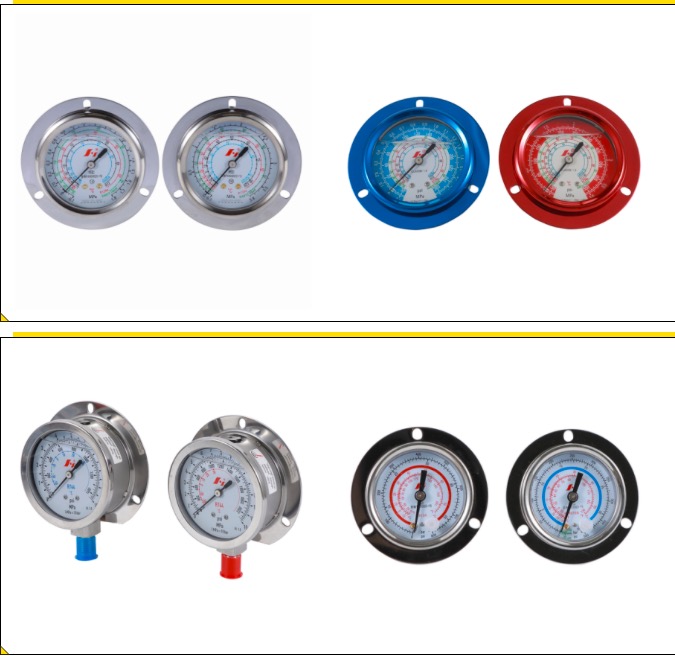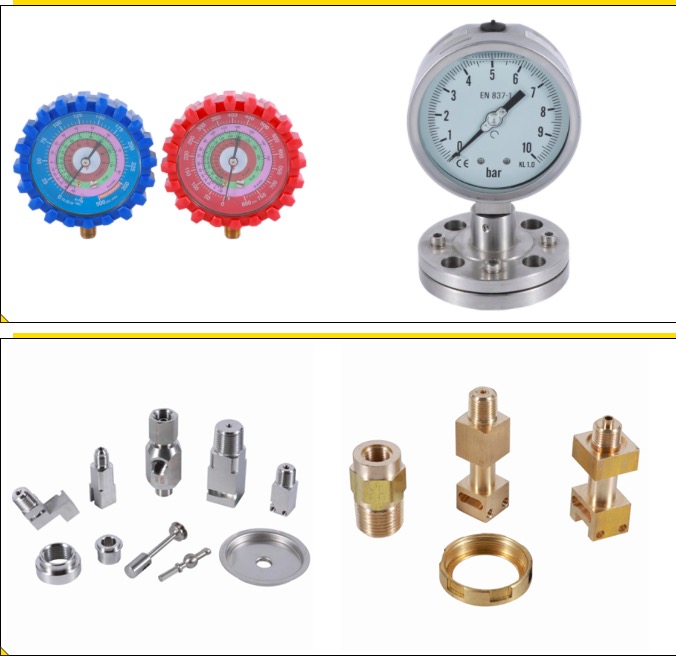 Refrigerant pressure gauges are used in refrigeration units, refrigeration dryers, and air-energy heat pumps to display refrigerant pressure. Our company has specialized in producing refrigerant meters for more than 20 years, with a complete range of products. The product meters have passed water inspection, helium inspection, and pressure holding tests, etc. Multiple tests, stable product quality and extremely low leakage rate.
Product description:
The all-stainless steel pressure gauge produced by our company is at the leading level in the industry. It adopts argon arc welding, laser welding and other technologies. The product has outstanding performance and is widely praised in the industry.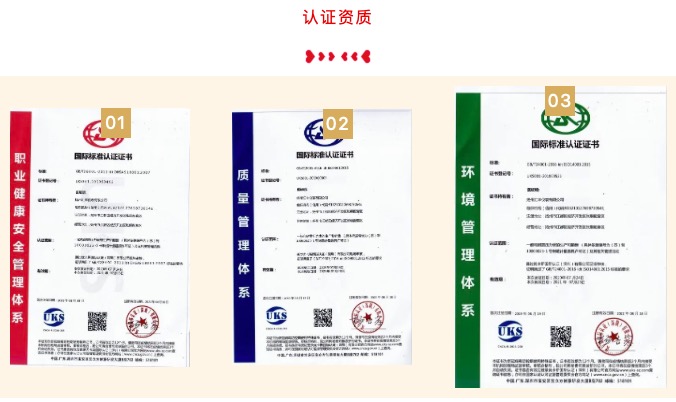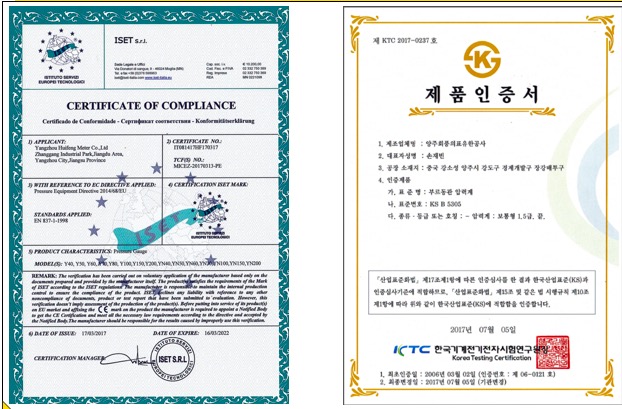 "Products are the way, quality first", HSBC people are down-to-earth and sincerely creating "Made in China".
The company has officially registered to participate in China International Refrigeration and Cold Chain Exhibition, booth number: 1C-I07a, we sincerely invite you to participate, and hope to take this opportunity to seek cooperation and create a better future!
RACC2021 Global Promotion Continues
2021 China Air Conditioning, Ventilation, Refrigeration and Cold Chain Industry Exhibition (RACC2021) is scheduled to be held at Hangzhou International Expo Exhibition Center from October 22-24. It is co-sponsored by the China Council for the Promotion of International Trade Construction Industry Branch, China Warehousing and Distribution Association Cold Chain Branch, Zhejiang International Chamber of Commerce, Zhejiang Refrigeration Society, Zhejiang Refrigeration and Air Conditioning Industry Association, and Jiangsu Refrigeration. This exhibition has four themed exhibition areas (covering ventilation/fresh air/HVAC/refrigeration equipment/supermarket refrigerators and cold chains/cold storage and complete machines), with a booth area of 50,000 square meters. More than 1,200 exhibitors and 60,000professional visitors are expected. There will also be global resources supporting conferences, forums and round-table exchanges, etc., so stay tuned.